Sweet Arrival at the Hotel Grande Bretagne the countdown begins
Modern Greek Cuisine Acropolis view by night GB Roof Garden restaurant Hotel Grande Bretagne Athens
Acropolis view from the roof-top GB Roof Garden Bar at Hotel Grande Bretagne Athens
Modern Greek Cuisine Acropolis view GB Roof Garden restaurant Hotel Grande Bretagne Athens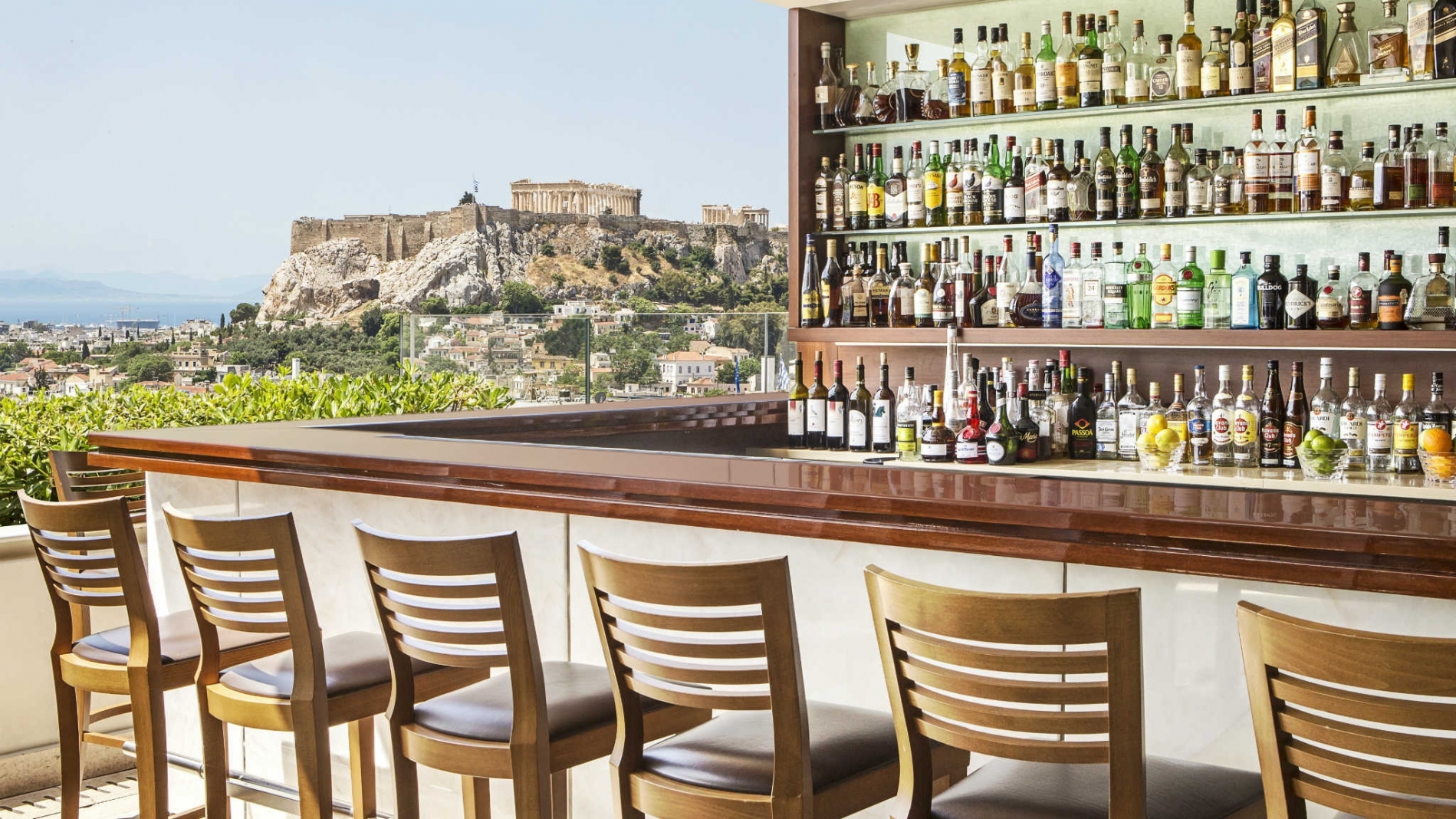 Acropolis view from the roof-top GB Roof Garden Bar at Hotel Grande Bretagne Athens
GB Roof Garden Restaurant & Bar
The view from the GB Roof Garden Restaurant & Bar is breathtaking. In the most ideal location, the uninterrupted views of the Acropolis, Lycabettus hill and the Parliament are truly magnificent.
The Restaurant - awarded by the Wine Spectator magazine four years in a row - serves New Mediterranean cuisine with emphasis on quality raw materials and excellent technique.
For breakfast or lunch, the elegant and warm environment of the GB Roof Garden restaurant creates a tranquil atmosphere, while dinner is perfect when the city lights come on and the cosmopolitan aura becomes apparent.
Dress Code
Elegant Smart Casual (no shorts, sandals or flip-flops are allowed)
Dessert menu by Arnaud Larher - Meilleur Ouvrier de France
"Haute" pâtisserie is an essential part of the Luxury Product Industry and French Pastry Chefs are worldwide leaders in this market segment.
Chef Larher, developed a passion for the art of pâtisserie from early on. From his early childhood he was fascinated with the idea of experimenting with raw ingredients to produce his own unique pastry creations. At the age of 12, he had his first professional training, by attending introductory classes, in his native Brittany.
Taste the new desserts at the Winter Garden City Lounge or the GB Roof Garden Restaurant of Hotel Grande Bretagne.

For five years now, Arnaud Larher stands amongst the top 10 chocolatiers of France. He selects each and every single raw ingredient with great personal care and experiments with the products to create delicate flavors that above all trigger new pleasurable taste sensations.
Chef Larher is now truly excited to collaborate with the Hotel Grande Bretagne. This is an opportunity to express his creativity and passion in a unique environment, at the best hotel of Athens, and offer his pastry delicacies to our local Greek audience and
the hotel guests. As he says, "this is a challenge."
Arnaud Larher creates signature desserts for each season whereas the award-winning chocolates and macarons will be available from Paris directly to the GB Corner Gifts & Flavors store all year round.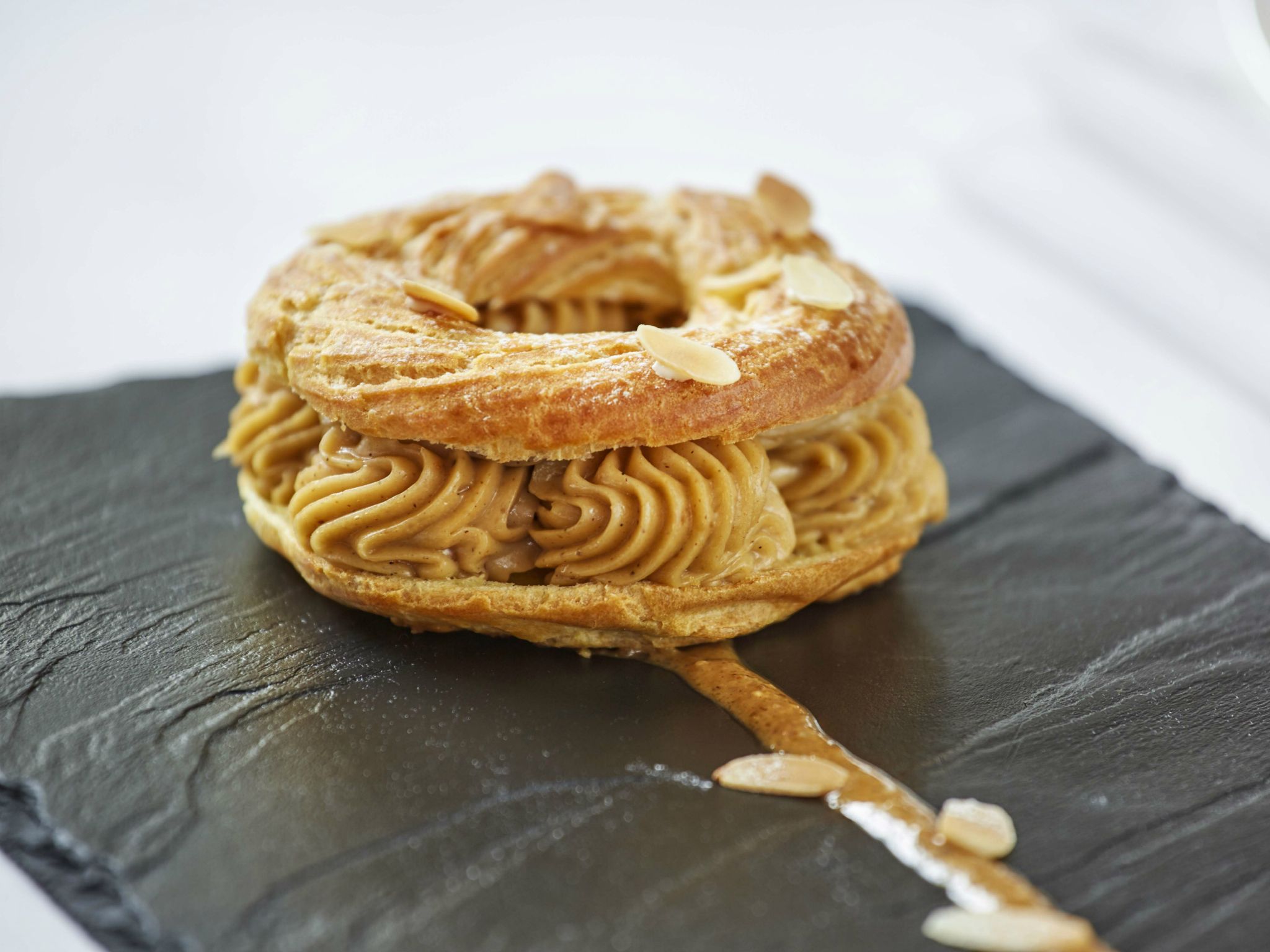 Special Offers
Reservations required in advance.
Enjoy your lunch in an elegant and warm environment at the GB Roof Garden Restaurant. Learn More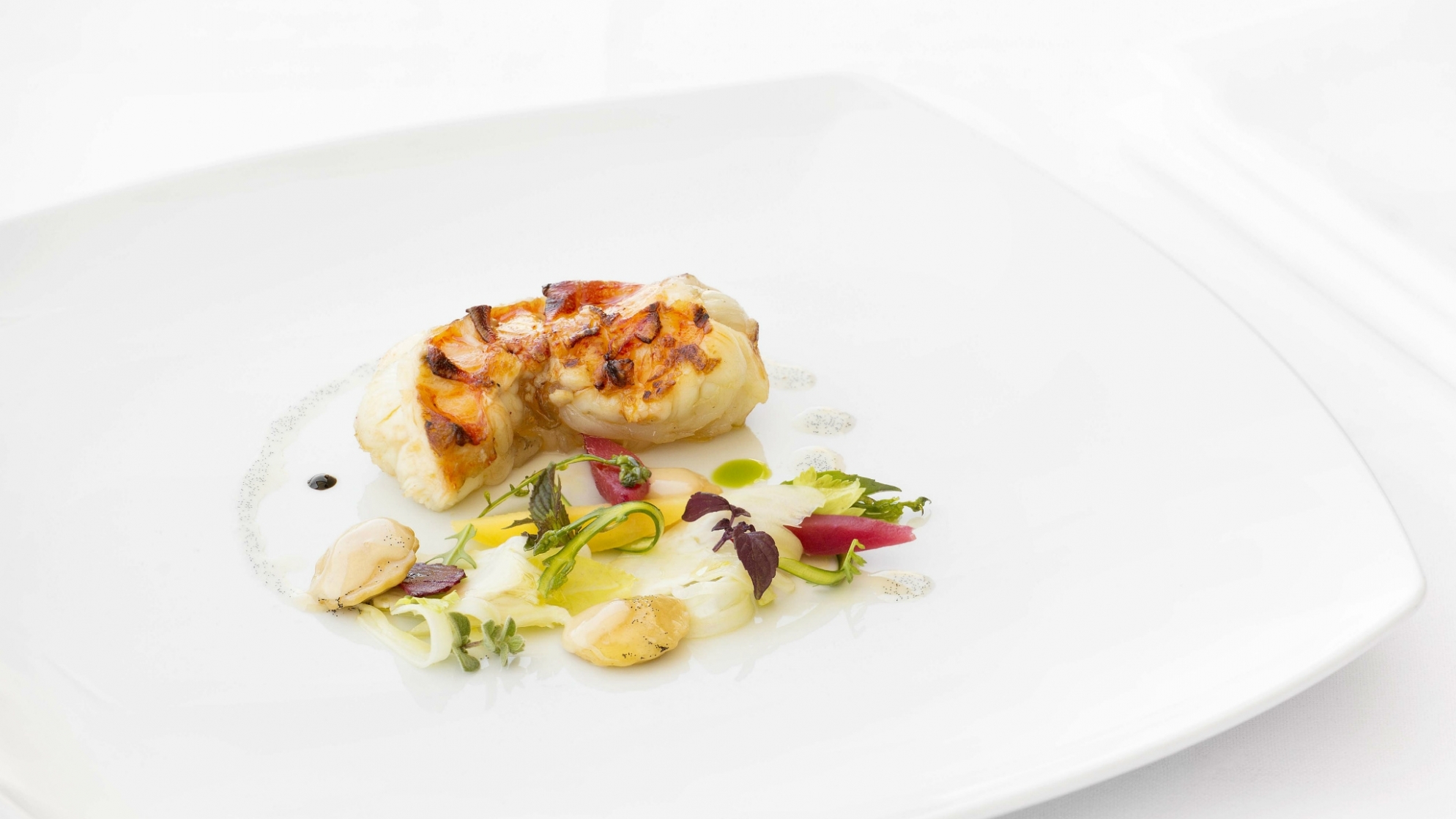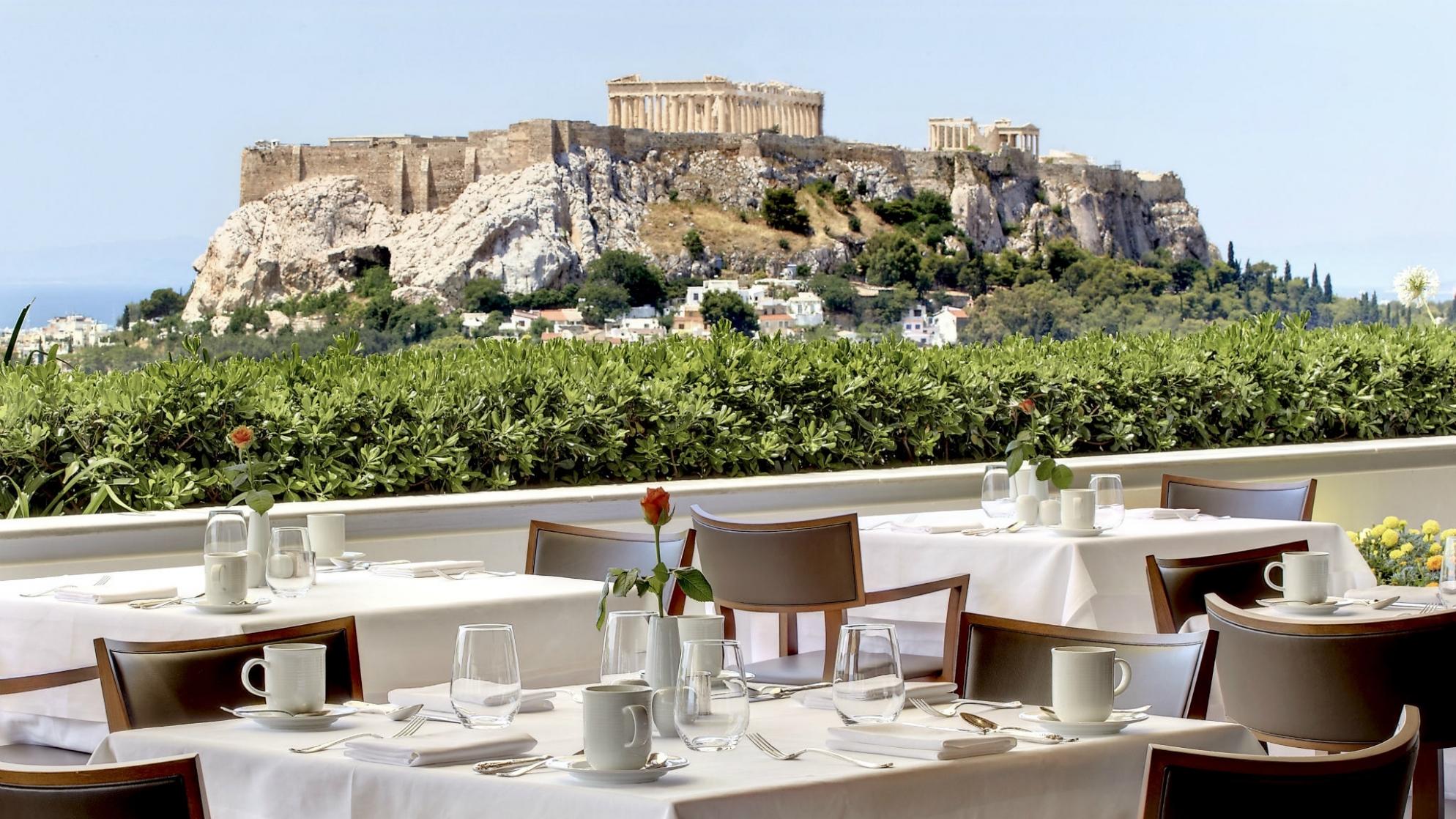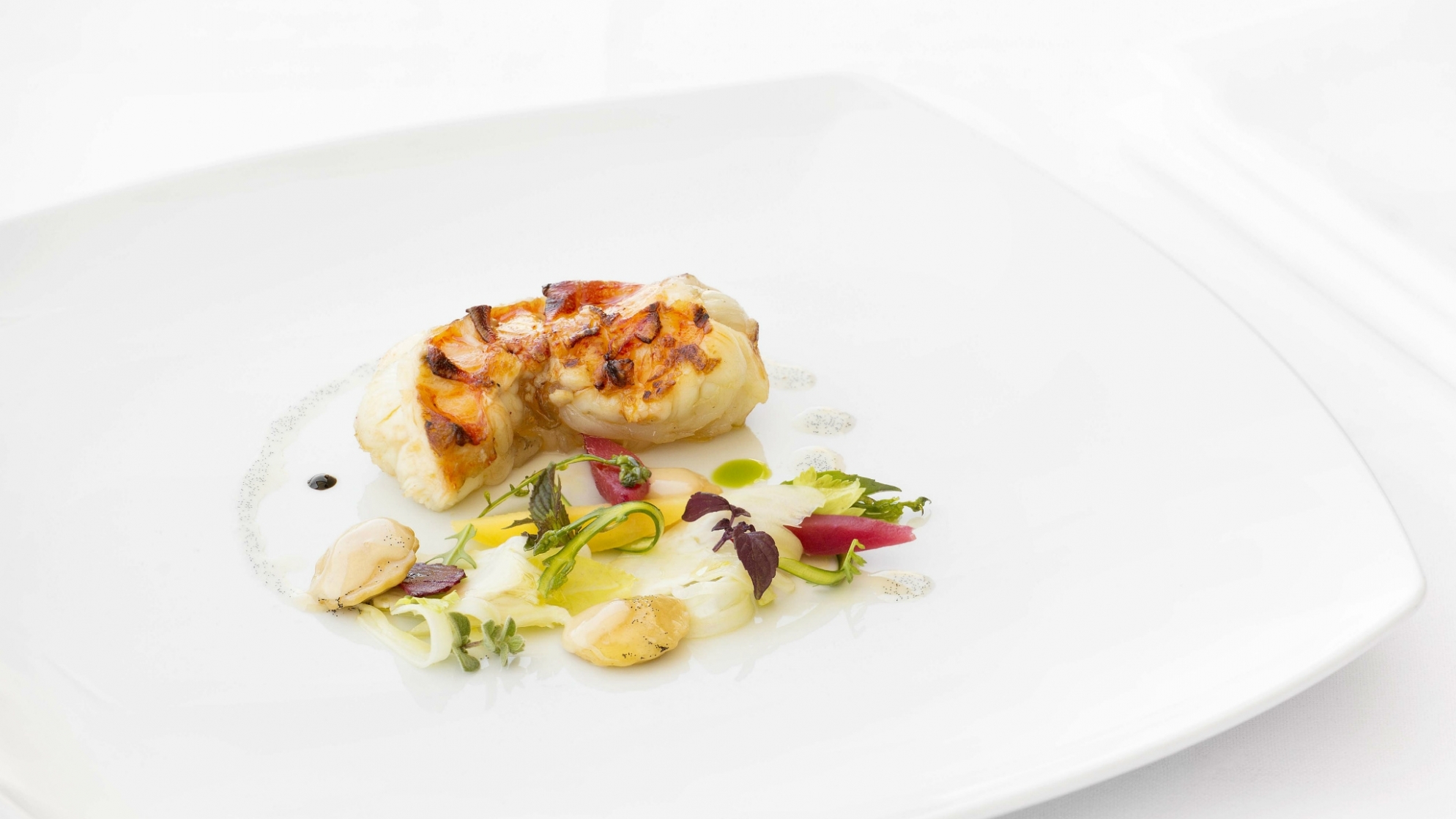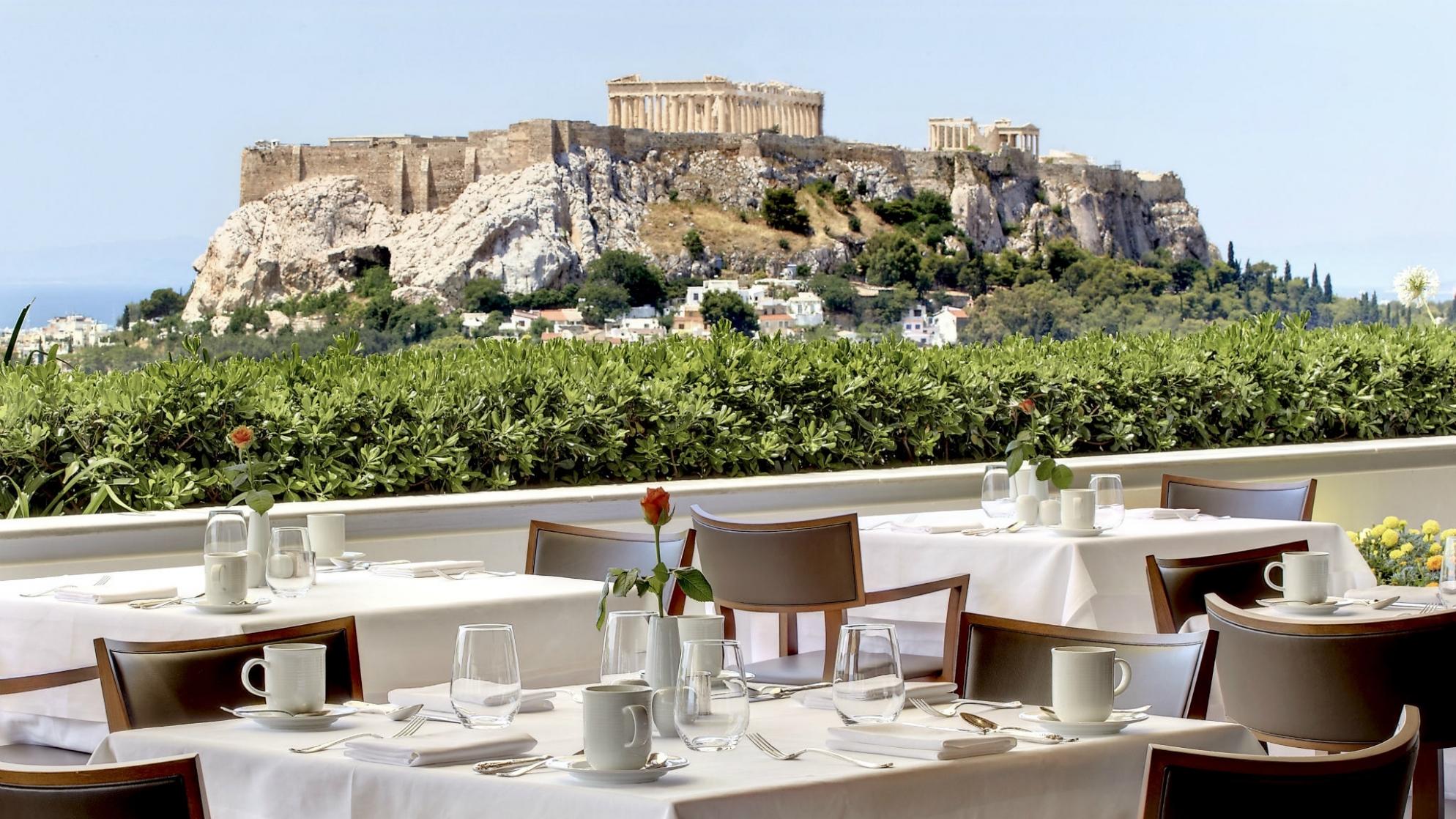 Gift Voucher: 1 Lunch for 2 at the GB Roof Garden Restaurant - €95
The menu of Executive Chef Asterios Koustoudis, praises the new Mediterranean cuisine. Each dish reveals the high level of the team behind each creation. The emphasis on quality raw materials and excellent technique is evident from the very first bite.

Visit the GB Roof Garden Restaurant daily, from 13.00 to 18.00 and enjoy a set-menu of:

1 Salad
2 Main Courses
1 Dessert
2 Glasses of House Wine
Purchase Voucher online
Reservations required in advance.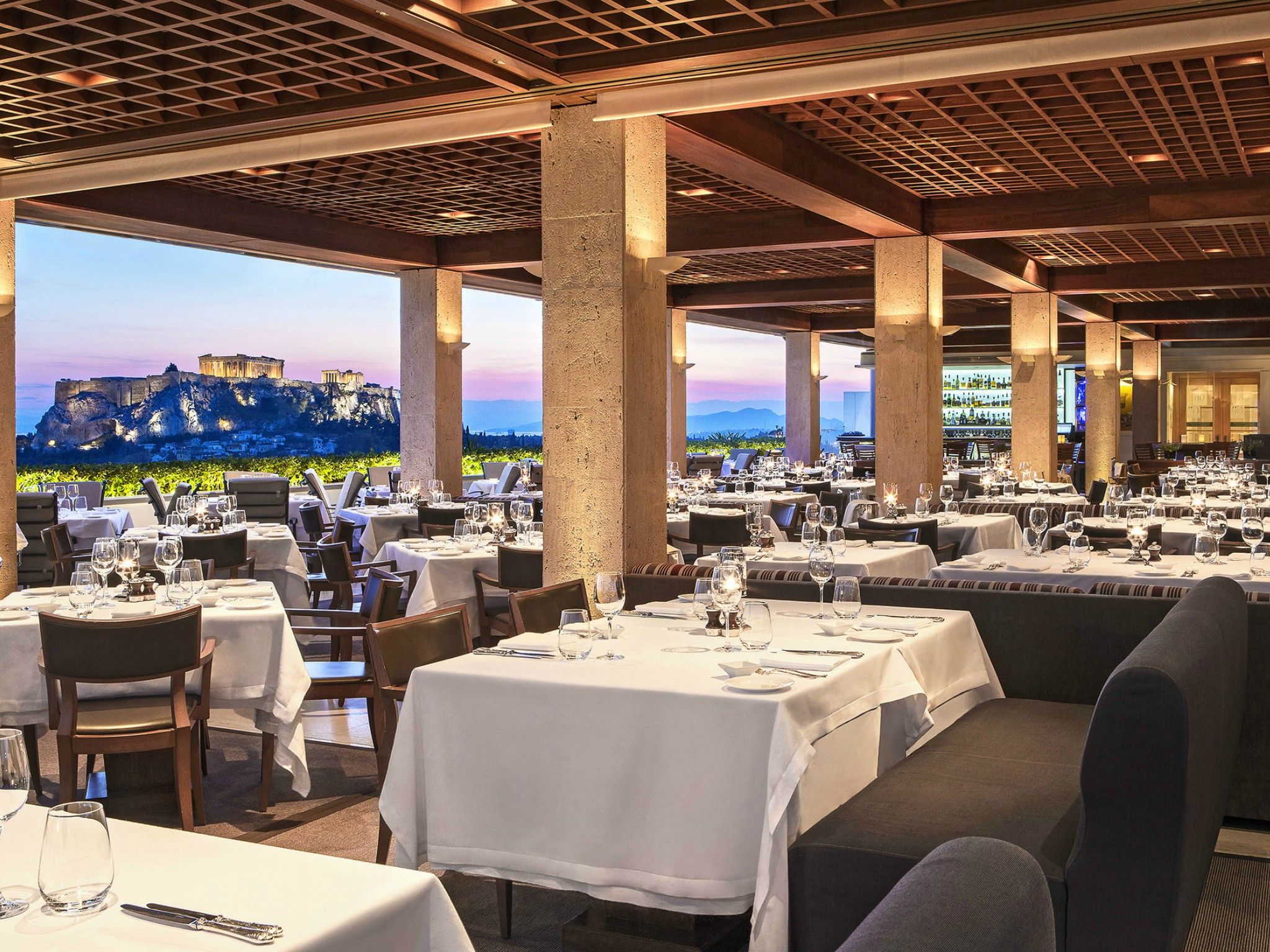 Reservations required in advance.
Experience a romantic dinner for two, when the city lights come on and the cosmopolitan aura becomes apparent. Learn More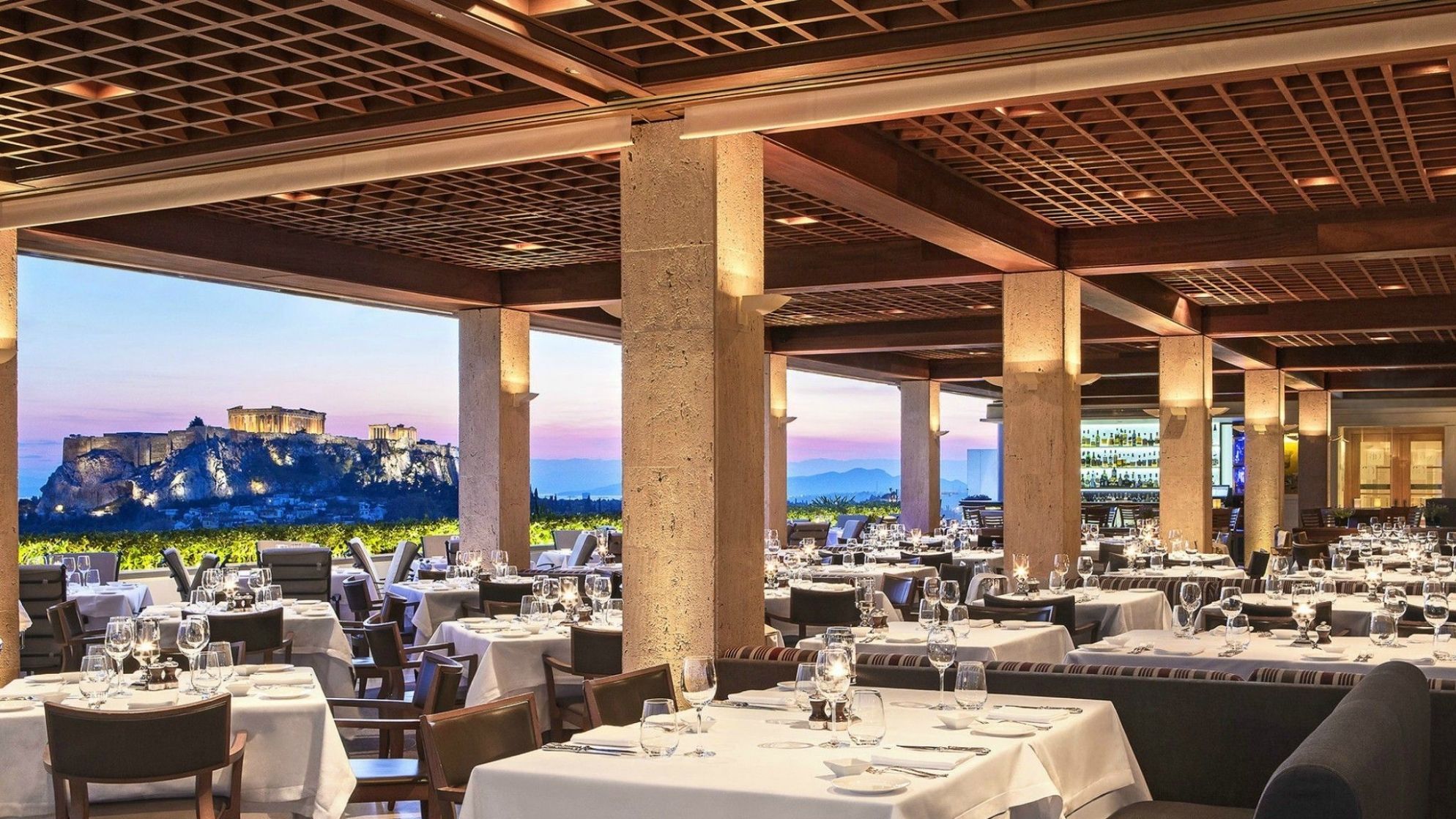 Gift Voucher: 1 Dinner for 2 at the GB Roof Garden Restaurant - €175
The menu of Executive Chef Asterios Koustoudis, praises the new Mediterranean cuisine. Each dish reveals the high level of the team behind each creation. The emphasis on quality raw materials and excellent technique is evident from the very first bite.

Visit the GB Roof Garden Restaurant daily, from 18.00 to 01.15 (last order) and enjoy a set-menu of:

1 Salad or 1 Appetizer
2 Main Courses
2 Desserts
1 Bottle of House Wine
Purchase Voucher online
Reservations required in advance. Gift Voucher box dimensions: 47cm x 15cm
Explore GB Roof Garden Restaurant in 360°
Breakfast 06:30 AM - 11:00 AM
Lunch 13:00 PM - 18:00 PM
Dinner 18:00 PM - 01:15 AM (last order)