Sotiris Evangelou
Executive Chef
Asterios Koustoudis
Chef de Cuisine
Evangelos Psofidis
Head Sommelier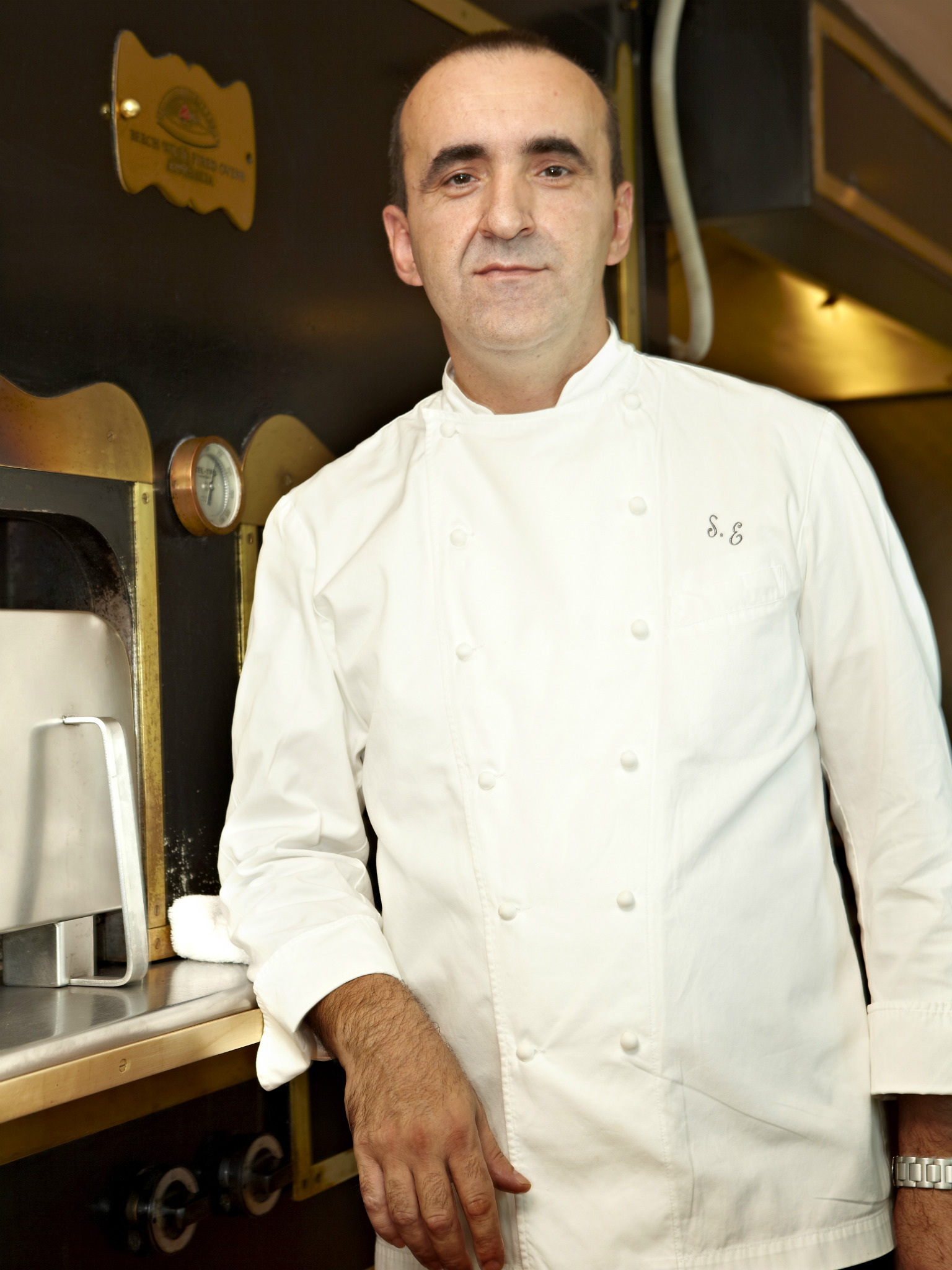 The talented and multi-awarded Chef Sotiris Evangelou has been delighting with his mouth-watering repertoire in Greece and abroad for several years now. With an apprenticeship alongside the leading name of French cuisine, Alain Ducasse, and training at various hotels and restaurants inMonte Carlo, Provence, Paris and Hong Kong he now holds the position of Executive Chef at the Hotel Grande Bretagne.
Sotiris Evangelou believes in authentic Greek cuisine using healthy and fresh raw materials, with a focus on outstanding taste. Based on his international and domestic experience, his creations reflect the richness and abundance of Greek gourmet products. His genuine enthusiasm and undeniable talent make his dishes a true delight.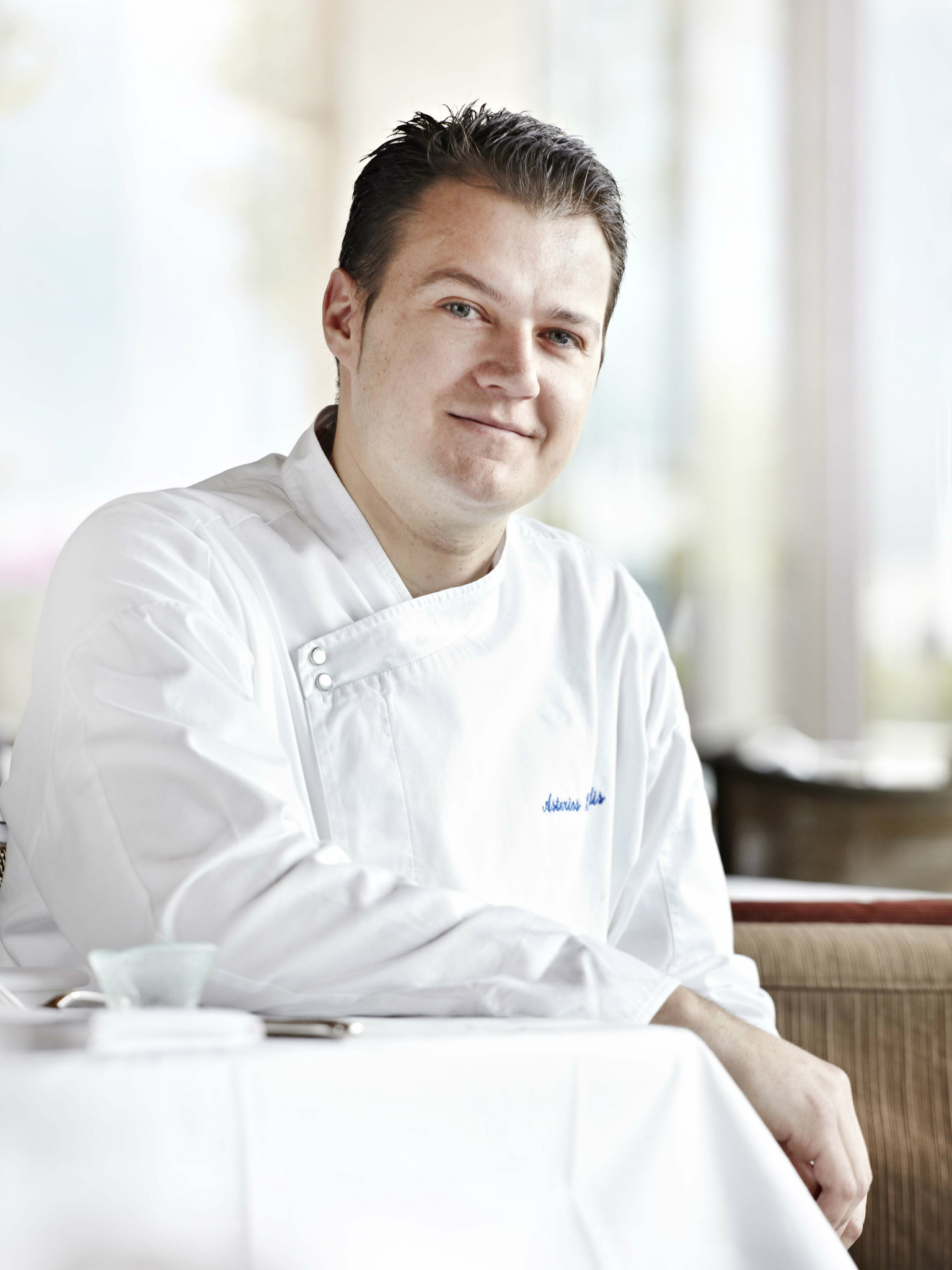 Talented Asterios Koustoudis is the Chef de Cuisine of the GB Roof Garden restaurant, at the Hotel Grande Bretagne. Koustoudis' philosophy, who has been awarded a Michelin star, is simple cuisine, with emphasis on good raw materials and excellent technique in order to create an excellent result.
With many years experience in Mediterranean, Greek cuisine Koustoudis comes to give a modern twist to the GB Roof Garden cuisine. The new restaurant menu is based on New Mediterranean cuisine, using the method of 'slow cooking' - at low temperature for many hours - and in combination with good raw materials is the epitome of healthy and delicious food.
Asterios Koustoudis was born in Thessaloniki in 1978. With an education at Greek culinary schools and seminars in Paris, he has worked prestigious restaurants and hotels. Some of them are 'Athiri' in Thessaloniki, Macedonia Palace hotel and 'Agioli' at Electra Palace hotel in Thessaloniki as well as 'Vardis' in Pentelikon hotel, where he was awarded a Michelin star for his Greek Mediterranean cuisine . The years 2005-2007 he worked as a professor at IEK Akmi Thessaloniki and in 2010 at IEK Akmi Athens. He has also taken part in many cooking competitions, while always receiving the highest distinctions.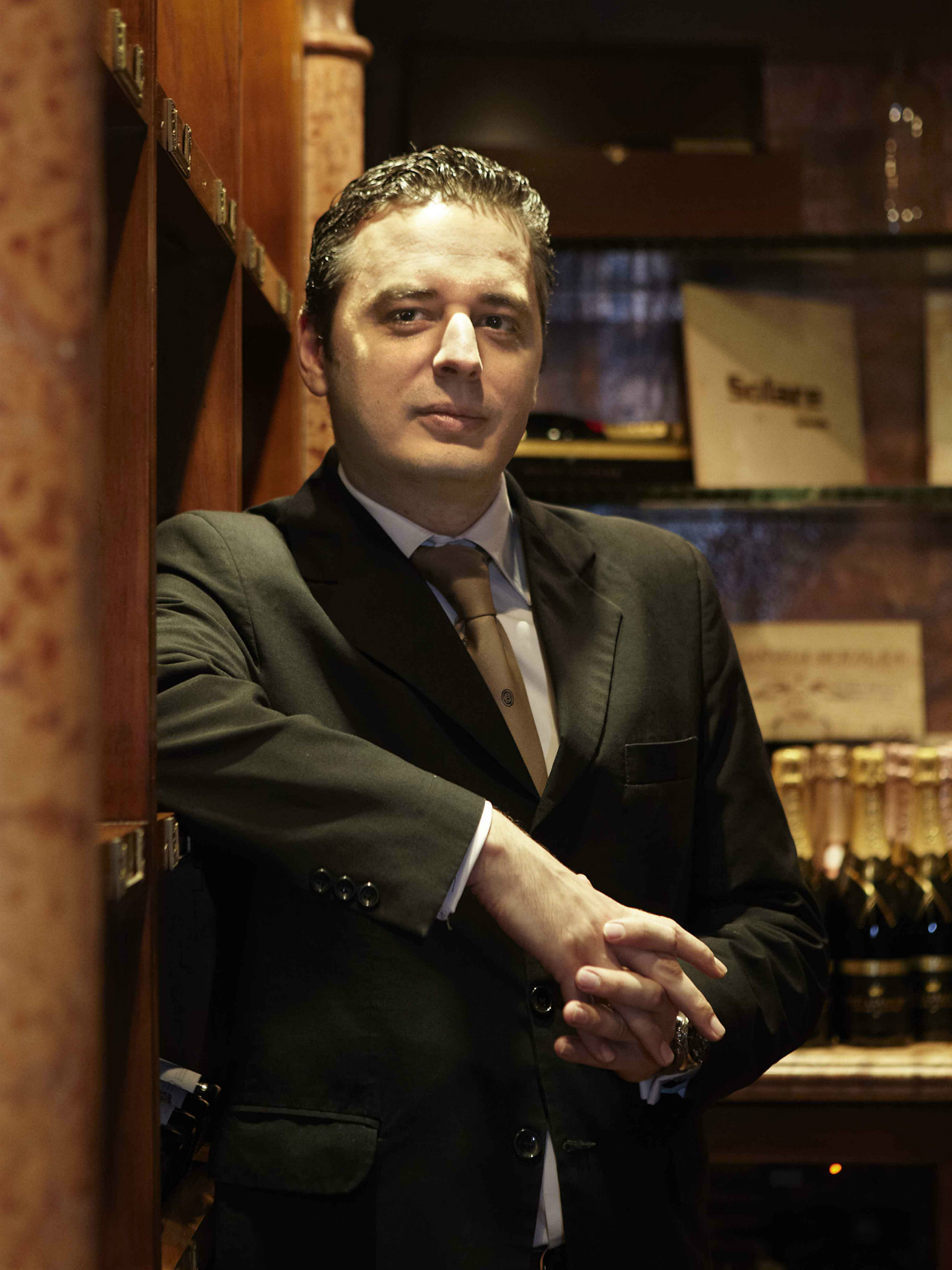 Evangelos Psofidis was born in Thessaloniki in 1976. He studied Tourism Business Administration in Heraklion Crete and then worked as a trainee for a large chain hotel in Athens. He then moved on to work at "48 The Restautant".
While working for "48" he began his studies on wine and spirits attending the educational institute "Wines and Spirits Education Trust" and graduated having obtained the "Advanced Certificate in Wines and Spirits" and the "Professional Certificate in Spirits". His passion for wines and spirits led him to attend seminars on the Burgundy wines by reputable people in this field such as Serena Sutcliffe MW and David Peppercorn MW and seminars on the top Champagne houses by the world renown Essi Avellan MW.
Since 2006 he has been working for the Hotel Grande Bretagne and in 2009 he undertook the maintenance of the Cellar and the creation and editing of the wine card of GB Roof Garden restaurant and GB Corner.
His aim is, as he says, to display the largest wine-producing regions of the world through the choices of wines that best characterize and describe the characteristics of these areas, in the hotel's wine list.
Breakfast

06:00 AM - 11:00 AM

Lunch

13:00 PM - 18:00 PM

Dinner

18:00 PM - 01:15 AM (last order)