Experiences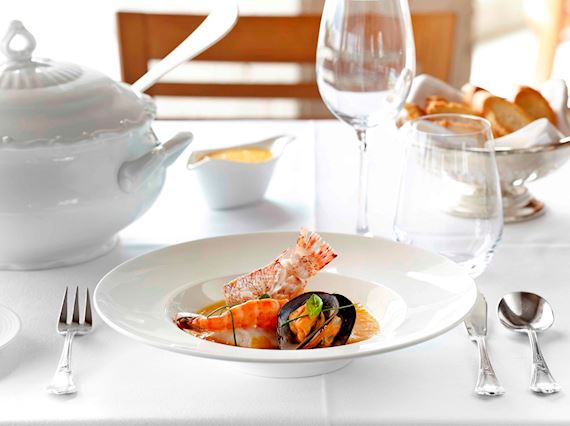 'Kakavia'
Aegean fish soup at the GB Roof Garden Restaurant
The word 'Kakavia' is ancient Greek and means 'food cooked inside a 'Kakavo', a kind of kettle.
GB Roof Garden takes you on a tasty trip with fresh fish from the seabed onto your plate.
Savor this indigenous recipe until April 4th at the GB Roof Garden Restaurant.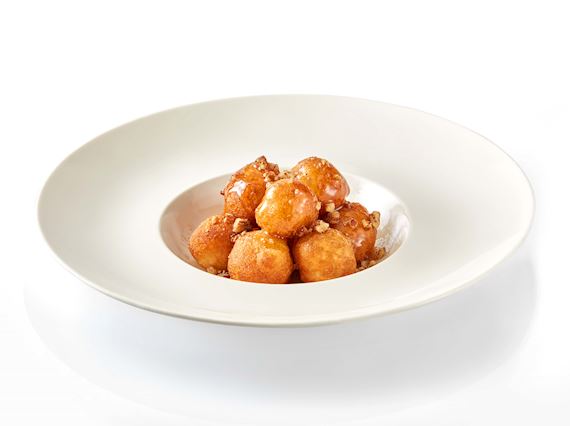 Lenten Delights at the Winter Garden
Enjoy an indigenous selection of traditional Loukoumades and Halvas to accompany your favourite beverage or glass of wine.
"Lenten Delights" will be available at the Winter Garden City Lounge from March 2nd until April 18th.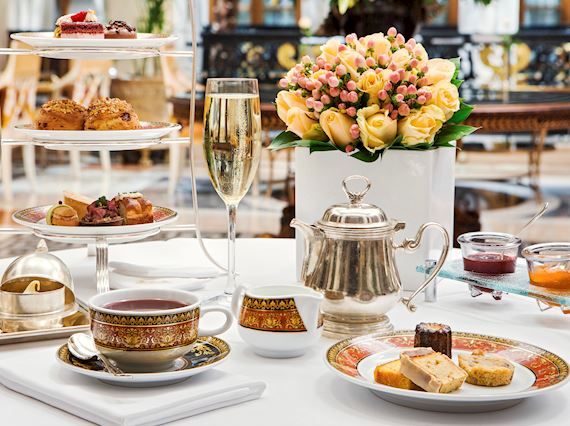 Afternoon Tea at the Winter Garden
The renowned Afternoon Tea of the Winter Garden holds its own part of the hotel's history. A custom carried from India to Britain in the early 17th century. The 1,500 different kinds of tea prove the dedication of the English and its intrinsic presence in British culture. Since its inception, the Winter Garden tea serving and ritual became a landmark among tea consumers and connoisseurs. Perceived as the most opulent tea experience, accompanied by the finest selection of sweet and savory delicacies, the Afternoon Tea of the historic hotel is exclusively curated by its talented Pastry & Executive chefs.
Unparalleled taste of irresistible savories and sweets awaits you daily - a ritual not to be missed and always cherished.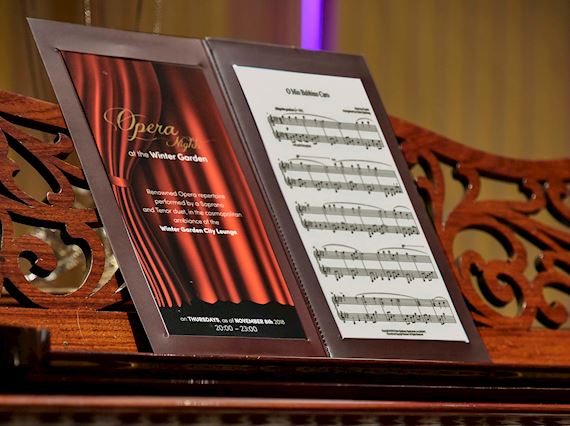 Opera Nights at the Winter Garden
Gracefully aligned with the fine essence of the historic Hotel Grande Bretagne and the enchanting environment of the hotel's city lounge, the "Opera Nights at the Winter Garden" debut with a duet of a soprano and a tenor.

The last month of autumn, November, is exclusively dedicated to the renowned arias uniquely performed by famous Maria Callas whereas, December will introduce us to the warmest winter welcome through the sophisticated and festive Christmas sounds. Indulge in the stylish and opulent setting of the Winter Garden and accompany your very own Opera night with the Champagne or Cocktail of your preference, selected by the fine menu curated for those exclusive nights.

The Winter Garden will remain closed until further notice.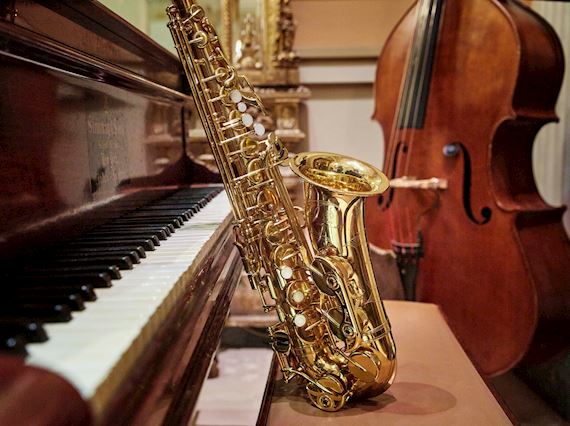 Jazzy Wednesdays at the Winter Garden
Every Wednesday enjoy live Jazz performances within the warm and inviting ambiance of the Winter Garden and immerse yourself in a timeless atmosphere of vivacious jazz tunes.

Experience captivating performances from the beloved trio combination consisting of piano, double bass and saxophone. Listen to fusions of various local and international styles of jazz creating the perfect musical backdrop for your evening. Genuinely originated by New Orleans, United States, it now journeys all the way through continents and centuries and allows us to journey ourselves while enjoying the warm embrace of the Winter Garden ambience.

The Winter Garden will remain closed until further notice.